About Greenlane
Greenlane is the premier global platform for the development and distribution of premium accessories, packaging, vape solutions, and lifestyle products. We operate as a powerful family of brands, third-party brand accelerator, and omni-channel distribution platform, providing unparalleled product quality, customer service, compliance knowledge, and operations and logistics to accelerate our customers' growth. Founded in 2005, Greenlane serves a diverse and expansive customer base with more than 8,000 retail locations, including licensed cannabis dispensaries, smoke shops, and specialty retailers. As a pioneer in the space, Greenlane is the partner of choice for many of the industry's leading multi-state operators, licensed producers, and brands, including Storz & Bickel (Canopy-owned), Cookies, Grenco Science, and CCELL. We proudly own and operate a diverse brand portfolio including DaVinci vaporizers, Pollen Gear™, Groove, the K.Haring Glass Collection by Higher Standards and Marley Natural™. Higher Standards, Greenlane's flagship brand, offers both a high-end product line and immersive retail experience with it's groundbreaking store in New York City's Chelsea Market. Greenlane also owns and operates vapor.com, PuffItUp.com, and VapoShop.com, three industry-leading, direct-to-consumer e-commerce platforms in North America and Europe respectively.
The Greenlane Difference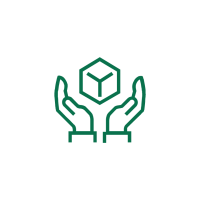 The combination of efficient order fulfillment, effective inventory management, and merchandising expertise, comprise a difficult-to-develop skill-set. Greenlane has honed these capabilities since our inception.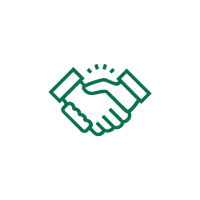 Our customers always come first. This guides us in everything we do. Our highly trained sales force works tirelessly to provide white glove customer service, building strong-as-steel relationships with retail accounts through thick and thin. Full Service Warranty &
Repair Center Servicing
The Industry's Leading Brands

Sophisticated Marketing
Apparatus With Presence Across
North America & Beyond
--- An Extensive Network Of Design, Engineering, Manufacturing, Marketing, Legal, & Research Resources
---

Packages Shipped Per Year

Sales &
Sales Support Staff
Servicing More Approximately


Wholesale Customers &
Specialty Brick-&-Mortar
Retail Outlets

6 Distribution Centers
Throughout The US,
Canada, & Europe
---

Years Of Hard-Earned Experience, Proprietary Data,
& Knowledge
---

WHOLESALE CATALOG
Isspiration delivered directly to you.
Explore over 300 pages of carefully
curated products-shop industry staples, the latest trends, and our exclusive offerings.
VIEW CATALOG
About Greenlane, Leading Distributor to Head Shops, Smoke Shops, and Dispensaries